Make the Pacific's "Best Island" your home away from home with a Maui timeshare. We will help you save thousands when you buy a  resale Hawaii timeshare
With gleaming sugar-sand beaches, deep turquoise waters and breathtaking natural surroundings, Maui is true tropical paradise. Consistently voted the Pacific's "Best Island" by Conde Nast Traveler readers, Maui's natural wonders enchant all who visit. Vacationers leave Maui wanting to return again and again; perhaps that's why Maui is one of the top-ten timeshare destinations in the world!
A Maui timeshare is the perfect way to secure luxurious yet affordable accommodations in this tropical paradise year after year. Because it's such a popular resort destination, there are hundreds of Maui timeshares for sale boasting something different for everyone. From vacation properties with challenging onsite golf-courses to timeshare villas right on the beach, Maui timeshare accommodations are as diverse as the islands' number of vacation possibilities.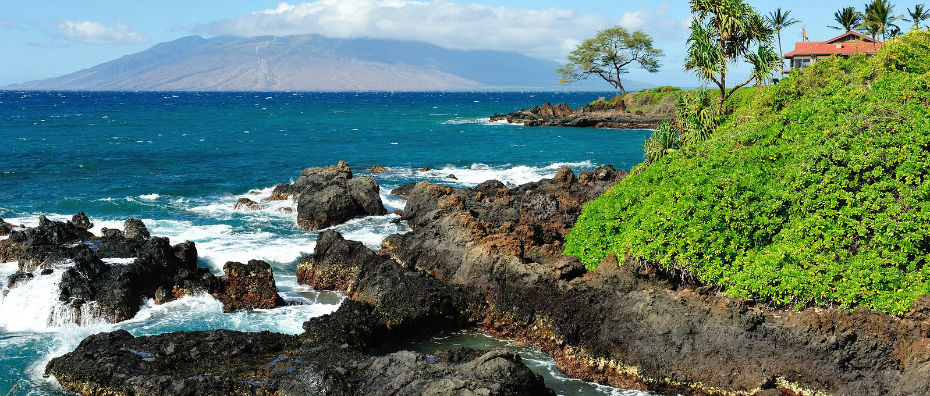 Maui's Beaches and Water Sports
Maui is home to some of the world's most beautiful beaches. Framed by warm turquoise waters, swaying green palms and rugged volcanoes – there's something divine about Maui's beaches that you won't experience elsewhere. From sunbathing (nude, if you're up for it) to surfing, snorkeling or scuba-diving amid the island's gorgeous reefs, Maui's beaches and waters provide something for everyone (including the thousands of humpback whales migrate to Maui's warm waters year after year!)
Best of all, there are dozens of Maui timeshares for sale located just steps from some of Maui's best beaches. Check out Marriott's Maui Ocean Club or Westin Ka'anapali Ocean Resort Villas for ideal beach-side location and luxurious amenities.
Maui Golf
Maui is home to some of the more challenging and scenic golf courses in the world. For a truly unique golfing experience, visit the Challenge at Manele and experience what it is like to play golf on a natural lava surface. If you are looking for a more traditional golf course, be sure to try your hand at The Experience at Koele. Designed by professional golfer Greg Norman, this is one of the more difficult golf courses you will find on Maui.
Dining in Maui
Dining in Maui is as varied as its number of things to do. You'll find restaurants that offer cuisine from all types of cultures. Of course, there's an abundance of restaurants serving native Hawaiian cuisine; but you'll also find Chinese, Japanese, Thai, Mediterranean, American, French, Italian, and much more. Many meals are served al-fresco, to be enjoyed alongside warm breezes and gently rolling waves.
With so many reasons to return year after year, it makes sense to buy Maui timeshare and save thousands on accommodations while securing annual or biennial vacations on this island paradise.
Outdoor Adventures and Sightseeing in Maui
Vacationers first travel to Maui for the beaches. But it's the island's stunning natural landscapes that enchant travelers into returning year after year. Native Hawaiians and locals deeply value the concept of "malama aina," or, to care for the land. This deep respect and reverence for nature is reflected in the island's pristine natural surroundings and commitment to conservation.
Vacationers and locals alike enjoy hiking or horseback riding through lush rainforests or craggy volcanoes; while helicopter tours of the island boast breathtaking views of a real island paradise.
Save Thousands with Timeshare Resales
Purchasing Hawaii timeshare can be a great investment – you'll secure long-term accommodations at a fraction of what you might spend on similar hotel lodgings on an annual or biennial basis. You'll also lock in current market-rates, protecting you from real-estate inflation as you continue to enjoy your Maui vacation property for years to come.
If you're considering Maui timeshare, don't shell out thousands of extra dollars to resorts. Buy your Maui timeshare on the resale market to save up to 60% off the resort prices. When resorts sell timeshare (especially in highly-desirable locations like Maui), the price is often inflated to generate a massive profit. Purchasing from a licensed timeshare broker, on the other hand, will allow you to save thousands, and bypass the aggressive sales techniques that many resorts employ when selling timeshare.

Choose Timeshare Broker Sales
At Timeshare Broker Sales, we'll help you find Maui timeshare resales at major hospitality names like Marriott Vacations Club, Hilton Grand Vacations Club, and Westin Vacation Club for a fraction of what you might spend purchasing direct.
If you're interested in purchasing a Maui timeshare resale, contact us today. We can help you save thousands on the purchase of your vacation property, while helping to ensure the buying process is as simple, and safe as possible. We believe in hands-on, personalized service, always taking buyer questions and helping clients understand timeshare basics so they can make an informed decision.
Finally, if you're not ready to buy timeshare but would still like to experience the resort-lifestyle on a budget, consider a Maui timeshare rental.
A Name You Can Trust
Timeshare Broker Sales is a licensed REALTOR® and a BBB Accredited Business. We are Maui Island timeshare resale specialists. Our licensed agents have insider knowledge regarding program intricacies, specific-resort information and exchange opportunities that our clients find invaluable when deciding which vacation property to purchase. Our extensive knowledge of timeshare sales helps you find the best rates on Maui timeshare resales.
Contact us today Toll Free at (800) 985-9946 and see what our clients are raving about. There is a true difference in the personalized service we provide! Let us help you buy that perfect Maui timeshare, and see how much you can save.