Make the sun-drenched shores of Hawaii your home away from home with a Hawaii Timeshare
Timeshare Broker Sales can help you save thousands on premium resorts all over Hawaii. With its sugar-sand beaches, lush tropical forests, sunny weather and sparkling turquoise waters, Hawaii is a vacation destination unlike any other. The string of volcanic islands proudly exhibits some of the world's most stunning natural landscapes. From the dramatic cliffs of Kauai's Napali Coast to the white-sand shores of Oahu's Waikiki Beach, vacationers can take in the breathtaking natural beauty of tropical Hawaii while exploring the islands' many offerings.
Sun-drenched beaches, luaus after dark, afternoon jungle treks and world-class snorkeling; there are hundreds of ways to fall in love with Hawaii, and you'll certainly want to explore as many as possible. A Hawaii timeshare resale is the best way to return to this tropical paradise year after year.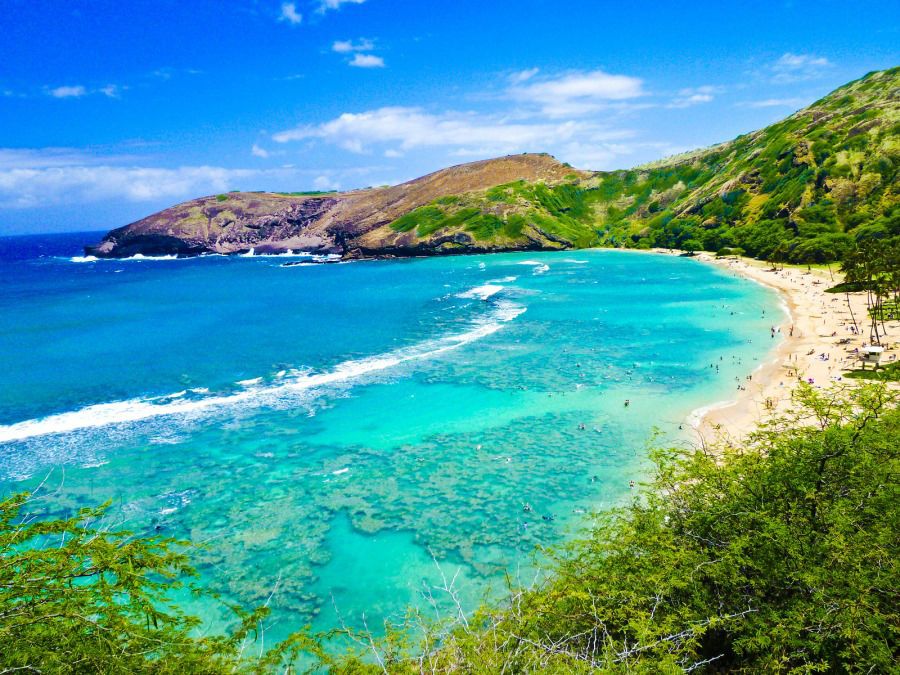 Hawaii Timeshares
It's easy to see why timeshares in Hawaii are becoming increasingly popular. A Hawaii timeshare can preserve otherwise lost vacation dollars by turning them into a prime piece of vacation real estate that can serve your vacation needs for years and years to come. And with literally hundreds of things to see and do, you and your family will always make the most of your annual or biennial vacation to "The Aloha State."
Hawaii Resorts Mean Tropical Paradise for the Outdoor Enthusiast
Hawaii's beaches are some of the most beautiful in the world – boasting fine white sand, verdant palms and turquoise waters. Vacationers also flock Hawaii's beaches for some of the world's best surfing. Many Hawaii timeshares available in places like Maui and Kailua Kona are located directly on the beach, offering easy access to your favorite seaside activities just steps from your vacation villa. Marriott's Maui Ocean Club is a popular timeshare resort ideally located on beautiful Ka'anapali Beach.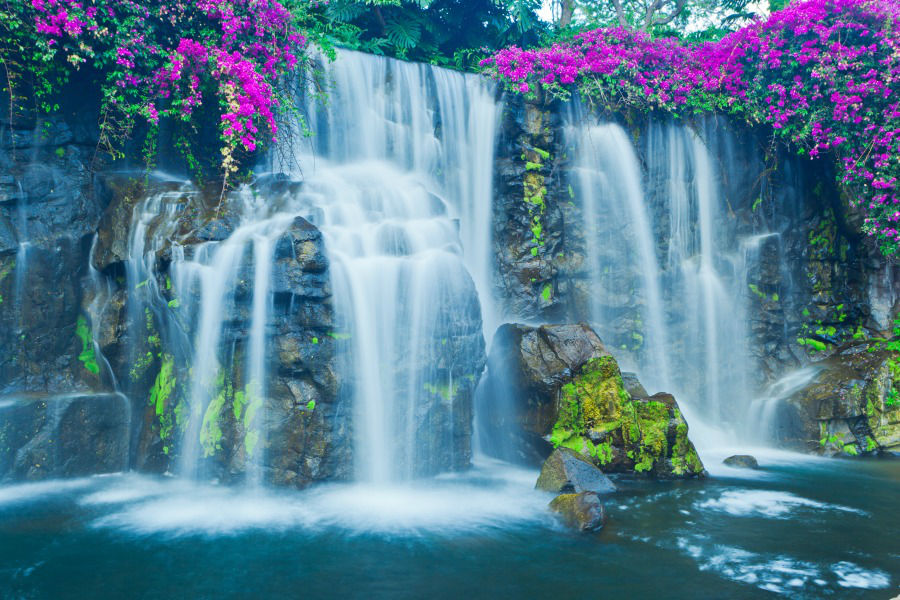 Hawaii Resorts Provide Underwater Adventures
Offshore, Hawaii's main islands are home to more than 410,000 acres of submerged coral reefs, playing host to a vibrant underwater world. Scuba-divers and snorkelers return year after year to take in the vast and mysterious beauty of the reefs; delighting in something new with each and every trip.
Hawaii Resorts Shine amid Vibrant Natural Beauty
If you're looking to immerse yourself in Hawaii's natural beauty on land, vacationers enjoy hiking through Hawaii's flourishing tropical forests or horseback riding and mountain biking along winding trails to a volcano's peak. Waterfalls and sparkling pools abound in Hawaii's natural landscape, providing an inspiring backdrop for any outdoor activity. You may find simply watching Hawaii's abundant natural life is activity enough.
Hawaii Resorts are a Golfer's Paradise
With its year-round sun and tropical conditions, Hawaii is also a golfer's paradise. Imagine teeing off with the volcanic peaks of Maui's Halekala rising above you; or catching sight of a dolphin cresting in the waters of Haluope-Bay while golfing on the island of Lanai. Hawaii is home to dozens of professionally designed championship golf-courses. Many Hawaii timeshares like Kings Land by Hilton Grand Vacations Club have golf-courses onsite, so owners won't have to go far to work on their game.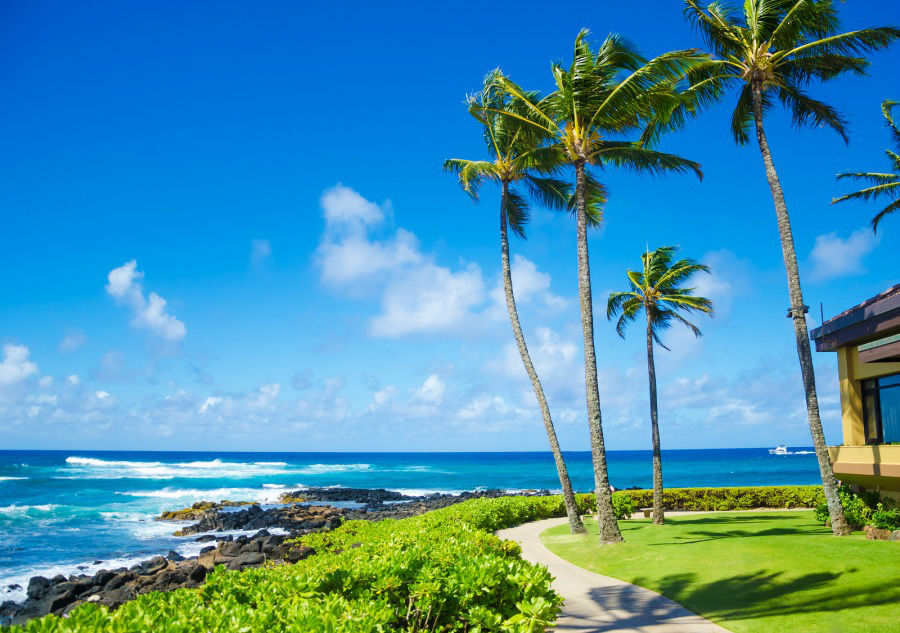 Cosmopolitan City Life
Finally, many of Hawaii's most popular timeshare destinations like Honolulu, Kailua Kona, Kauai, Kihei, Lahaina, Maui, Princeville and Waikoloa are convenient to the ever-flourishing cosmopolitan cities – offering bustling nightlife, world-class shopping and dining options of all types. Maui timeshares are some of the most highly-desirable vacation properties in Hawaii, due to the island's tropical climate, vast beaches, and intimate vibe. Hawaiian Village Hilton timeshare owners can call this tropical paradise their home away from home.
Save Thousands with Timeshare Resales
Purchasing timeshare in Hawaii can be a great investment – you'll secure long-term accommodations at a fraction of what you might spend on similar hotel lodgings on an annual or biennial basis. You'll also lock in current market-rates, protecting you from real-estate inflation as you continue to enjoy your Hawaii vacation property.
If you're considering Hawaii timeshare, don't shell out thousands of extra dollars to resorts. Buy your Hawaii timeshare on the resale market to save up to 60% off the resort prices. When resorts sell timeshare (especially in highly-desirable locations like Hawaii), the price is often inflated to generate a massive profit. Purchasing from a licensed timeshare reseller, on the other hand, will allow you to save thousands, and bypass the aggressive sales techniques that many resorts employ when selling timeshare.
At Timeshare Broker Sales, we'll help you find Hawaii timeshare resales at major hospitality names like Marriott Vacations Club and Hilton Grand Vacations Club for a fraction of what you might spend purchasing direct.
Choose Timeshare Broker Sales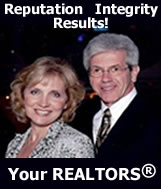 If you're interested in purchasing a Hawaii timeshare resale, contact us today. We can help you save thousands on the purchase of your vacation property, while helping to ensure the buying process is as simple, and safe as possible. And, we're here to ensure your timeshare transfer goes as smoothly as possible, from selecting the perfect property to closing safely and securely.
Finally, if you're not ready to buy timeshare but would still like to experience the resort-lifestyle on a budget, consider a Hawaii timeshare rental.
Timeshare Broker Sales is a licensed REALTOR® and a BBB Accredited Business. We are Hawaii timeshare resale specialists for Hilton Grand Vacations Club. Our licensed agents have insider knowledge regarding program intricacies, specific-resort information and exchange opportunities that our clients find invaluable when deciding which vacation property to purchase. Our extensive knowledge of timeshare sales helps you find the best rates on Hawaii timeshare resales.
Contact us today Toll Free at (800) 985-9946 and see what our customers are raving about. There is a true difference in the personalized service we provide! Let us help you buy that perfect Hawaii timeshare, and see how much you can save.