Own a Marriott's Ko Olina Beach Club Timeshare at Savings of up to 60%
Tucked away on the exquisite western shore of Hawaii's Oahu, waterfalls and fountains welcome you to the exquisite Ko Olina Beach Club. This deluxe Marriott timeshare is situated on 30 pristine oceanfront acres and provides breathtaking views of the Pacific Ocean and the Waianae Mountains. Encircled in the seclusion of its own tranquil lagoons, Marriott's Ko Olina Beach Club features an array of first class amenities and services to answer your every vacation desire.
This isolated location was once the private playground for Hawaiian Royalty. Ko Olina meaning, "Place of Joy," is now a picturesque tropical garden paradise with 2 miles of pristine shore-line offering everything you need to experience 5-star vacation living at its finest.
First-Class Resort Amenities
Timeshares at Marriott's Ko Olina Beach Club offer an array of on-site amenities, including a refreshing lagoon pool and whirlpool spa. The resort's comfortably spacious villas feature all the conveniences of home, including: a fully equipped kitchen, living and dining areas, master bedroom and bath, and private balcony or patio. Club Timeshares on the East side take in the beauty of the white sandy beach and turquoise lagoons while the West side views the emerald fairways of the Ko Olina Golf Club grounds.
After a nearly limitless day of onsite activities such as snorkeling, scuba diving, cruise charters, golfing, Hawaiian garden tours, sailing, whale watching or sport-fishing, guests can choose from eight restaurants- all offering a unique dining experience and world class cuisine. This is Ko Olina at its best! A Hawaii timeshare at Marriott's Ko Olina Beach Club can transport you and your family to the sun-drenched beaches of Oahu year after year.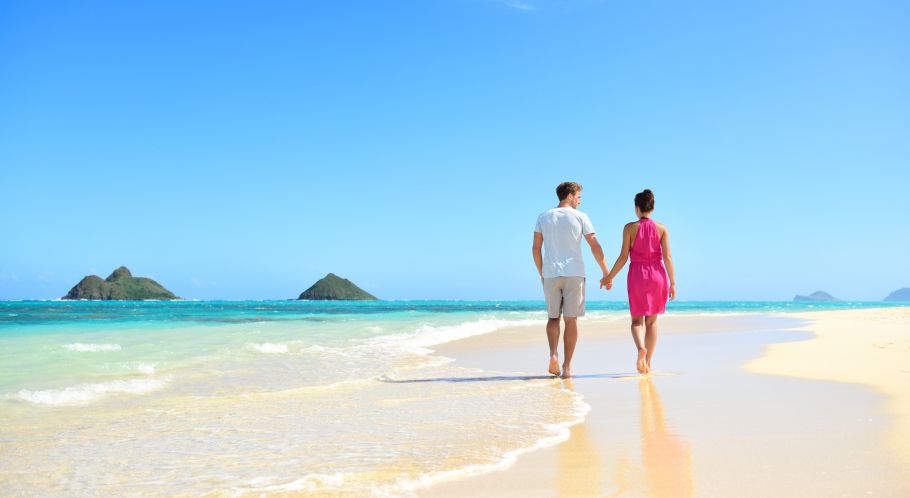 The Marriott Vacation Club
With more than 25 years of experience, Marriott Vacation Club International (MVCI) is the timeshare hospitality industry leader, offering spectacular experiences and spacious first-class accommodations to fit your style, wherever you may travel. Marriott timeshares afford ultimate flexibility; allowing owners to trade their at their "home resort" time for time at one of dozens of exclusive resorts within Marriott Vacation Club International.
Further enhancing the flexibility of these vacation properties, all Marriott timeshares are affiliated with Interval International– one of the world's leading timeshare exchange companies. This affiliation allows members to trade their time for time at one of thousands of resorts all across the globe. With a Marriott timeshare resale, you and your family can experience a lifetime of exciting worldwide vacations on a budget.
Why Work with Timeshare Broker Sales?
Whether you're looking to buy timeshare or need assistance selling your vacation property, our experienced timeshare resellers can help. We know how to help you save thousands, secure the perfect vacation property for you and your family, or sell timeshare safely and effectively. We can even help individuals rent timeshare when they're not ready to buy.

At Timeshare Broker Sales we've worked to refine the timeshare resale process in order to make it a no stress, hassle-free experience for our clients. Buyers who work with TBS know they're getting the best possible deal, comprehensive hands-on assistance and secure transactions when they buy timeshare with our help.
Timeshare sellers who work with us take solace in the fact that, as licensed timeshare brokers, we never charge an Upfront Fee to list timeshares for sale- only collecting our commission once the vacation property is sold. The agents at Timeshare Broker Sales have insider relationships and industry knowledge that can help you sell timeshare as effectively as possible.
Why choose Timeshare Broker Sales? TBS is a licensed REALTOR® and a BBB Accredited Business. We are timeshare resale specialists and Brokers for Marriott Vacation Club worldwide. We have a complete inventory of Marriott timeshares in Orlando, Florida, Hawaii, Hilton Head Island, Park City, Palm Desert, and many other Marriott locations worldwide. Call us today Toll Free at (800) 985-9946, to buy, rent or sell timeshare, and see what our customers are raving about!
There is a difference in the hands-on, personalized service we provide. Let us help you buy that perfect timeshare vacation on the timeshare resales market, and see how much you can save. And, we're here to ensure your timeshare transfer goes as smoothly as possible, from selecting the perfect property to closing safely and securely.
Or, if you're looking to sell timeshare, we're here to help you. Remember, as Licensed Timeshare Brokers, there are never any Upfront Fees! Contact us today!
Amenities
On Site:
Air Conditioning (In Units)
Babysitting Referral
Bar/Cocktail Lounge
Beach · Cooking Facilities (In Units)
DVD or VCR (In Units)
Entertainment, Live
Exercise Room, Equipped
Golf
Grocery/Convenience Store
Laundry Facilities
Lock-Off
Restaurant
Sauna or Steam Room
Swimming Pool, Outdoors
Television (In Units)
Wheelchair Accessible
Whirlpool Spa or Hot Tub
Nearby:
Boat Marina/Launching
Car Rentals
Day Spa
Fishing
Sailing/Rentals
Scuba Diving
Tennis

Marriott's Ko Olina Beach Club
92-161 Waipahe Place
Kapolei Oahu, HI 96707
808-679-4700