Marriott's Waiohai Beach Club Timeshare in Beautiful Kauai can be your home away from home
Stretched along Kauai's sunny South Shore, Marriott's Waiohai Beach Club rises elegantly above the white-sand shores of Poipu Beach. Once named "America's Best Beach," by the Travel Channel, Poipu is a famous haven for visitors, locals, and some of the most unique and spectacular marine life in the world.
The rich natural beauty surrounding this Hawaii timeshare invites visitors to explore the area's rugged cliffs, towering waterfalls and lush rainforests; while aquamarine waters provide countless opportunities to frolic in the seas. Marriott's Waiohai Beach Club offers timeshare owners the opportunity to make beautiful Kauai, "Hawaii's island of Discovery," their home away from home.
Luxuries Amenities and Generous Appointments
At the center of this spectacular Marriott timeshare resort rests a large free-form courtyard pool with whirlpool spas. Featuring three outdoor pools, five whirlpool spas, tropical poolside bar, children's activity center, fitness center and beachfront water-sports facilities, Marriott timeshare owners at Waiohai Beach Club enjoy a host of onsite amenities. Timeshare owners also enjoy the convenience of the onsite Honu Bar and The MarketPlace, ® for snacks and daily necessities. Finally, owners at Waiohai Beach Club can pamper themselves with a trip to the resort's onsite day spa.
Marriott's Waiohai Beach Club offers luxuriously appointed two-bedroom, two-bath villas, each with spacious living and dining areas that include three televisions, DVD player, fully equipped kitchen, soaking tub in master suite, private balcony, and a washer and dryer.
Kauai: a Lifetime of Vacation Opportunities
Nearby, there are hundreds of ways to enjoy spectacular Kauai. Beautiful Poipu Beach is just steps from this Marriott timeshare. From December through May, beachgoers can spot humpback whales cresting off-shore while huge Hawaiian green sea turtles swim below. On land, Poipu Beach is famous for the endangered Hawaiian monk seals that love to sunbathe on its shores.
Snorkelers delight at the breathtaking array of brightly colored sea-life, while sun-bathers can't get enough of the fine white sand and inviting turquoise waters. Conveniently located near some of Kauai's best shopping, dining and golfing, Poipu is one of the safest and most popular beaches in Hawaii!
To enjoy some of the island's most stunning natural beauty, vacationers can take a day trip to Waimea Canyon. Nicknamed "The Grand Canyon of the Pacific," Waimea Canyon is 14 miles long, one mile wide and more than 3,600 feet deep, providing panoramic views of rugged crags, deep valley gorges and crested buttes.
The awe-inspiring Napali Coast is another major draw for vacationers. This breathtaking coastal range of towering cliffs can only be accessed by hiking, sea-tour or helicopter.
Finally, travelers love exploring the quaint, historic small towns like Hanalei and Hanapepe, golfing on one of the area's numerous spectacular courses, or cruising the Wailua to the island's geological wonder, Fern Grotto.
There are so many things to do and see in Kauai, it's no wonder vacationers love to return year after year. With a lifetime's worth of vacation opportunities, it makes sense to secure a lifetime of vacations in this beautiful island locale with a Hawaii timeshare resale at Marriott's Waiohai Beach Club.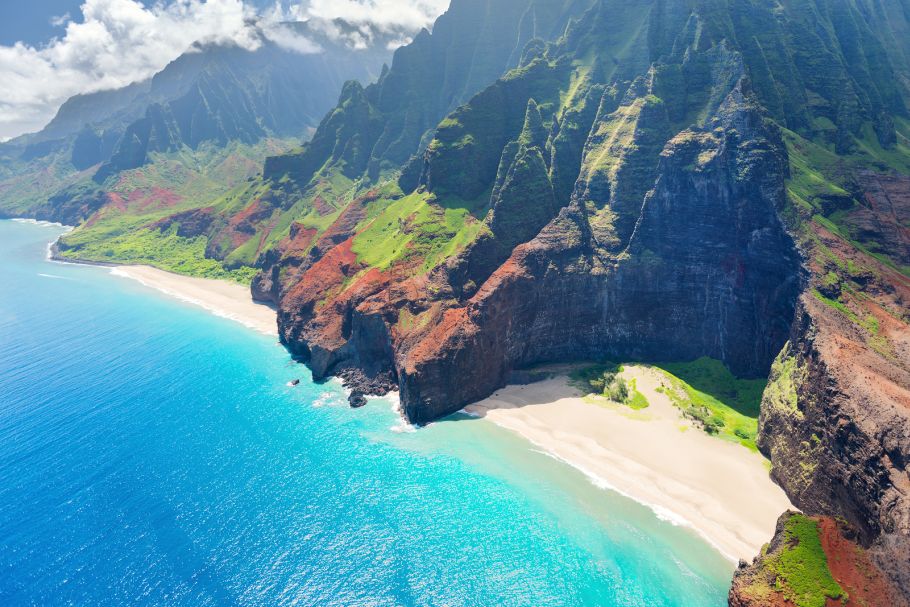 Marriott Vacation Club Ownership
With more than 25 years of experience, Marriott Vacation Club International (MVCI) is the timeshare hospitality industry leader, offering spectacular experiences and spacious first-class accommodations to fit your style, wherever you may travel. Marriott timeshares afford ultimate flexibility; affording Marriott Vacation Club owners the ability to travel easily between dozens of exclusive Marriott timeshare resorts, all over the world.
To make matters better, all Marriott timeshares are affiliated with Interval International (II) – one of the world's leading timeshare exchange companies. This affiliation allows members to trade their time for time at one of thousands of resorts all across the globe.
Buy Marriott Timeshare Resale
If you're interested in purchasing Marriott vacation ownership, you can save up to 60% when you buy timeshare resale with the help of a licensed timeshare broker, like us. Purchasing directly from the resort means you're subject to their profit margins, marketing fees and business expenses – adding thousands to the price of your timeshare. With Marriott timeshare resales, you'll secure the exact same property you'd buy direct at a deep discount.
Save Thousands with Timeshare Broker Sales
At Timeshare Broker Sales we've worked to refine and personalize the timeshare resale process in order to make it a no stress, hassle-free experience for our clients. Whether you're looking to buy timeshare or need assistance selling your vacation property, our experienced timeshare resellers can help. We know how to help you save thousands, secure the perfect vacation property for you and your family, or sell timeshare safely and effectively.
Timeshare Resales by Broker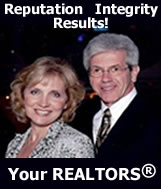 Buyers who work with TBS know they're getting the best possible deal, hands-on assistance, help with all buyer questions and secure transactions when they buy timeshare with our help.
Sellers who work with us take solace in the fact that, as licensed timeshare brokers, we never charge an Upfront Fee to sell timeshare – only collecting our commission once the vacation property is sold. It's in our best interest to sell your timeshare!
The agents at Timeshare Broker Sales have insider relationships and industry knowledge that can help sell your vacation property as effectively as possible. If you're looking to sell Marriott timeshare, check out our seller FAQ or fill out a free listing application if you would like more information about our timeshare resale services.
We can even help individuals find Marriott timeshare rentals when they're looking to secure luxurious accommodations without any long-term commitment.
Timeshare Broker Sales: a Name You Can Trust
TBS is a licensed REALTOR® and a BBB Accredited Business. We are timeshare resale specialists and Brokers for Marriott Vacation Club. We have a complete inventory of Marriott timeshares in Orlando, Florida, Hawaii, Hilton Head Island, Park City, Palm Desert, and many other Marriott locations worldwide.
Call us today Toll Free at (800) 985-9946, to buy, rent or sell timeshare, and see what our clients are raving about! There's a true difference in the hands-on, personalized service we provide. Let us help you buy that perfect Marriott timeshare on the resale market, and see how much you can save. Contact us today!
Amenities
On Site:
Air Conditioning (In Units)
Babysitting Referral
Bar/Cocktail Lounge
Beach · Cooking Facilities (In Units)
DVD or VCR (In Units)
Entertainment, Live
Exercise Room, Equipped
Golf
Grocery/Convenience Store
Laundry Facilities
Lock-Off
Restaurant
Sauna or Steam Room
Swimming Pool, Outdoors
Television (In Units)
Wheelchair Accessible
Whirlpool Spa or Hot Tub
Nearby:
Boat Marina/Launching
Day Spa
Fishing
Bicycle Trails
Marriott's Waiohai Beach Club
2249 Poipu Road
Koloa, Kauai, HI 96756
808-742-4400