Unparalleled Beauty of Kauai, Hawaii
Kauai is an island full of splendor, raw beauty, culture, aloha, and ancient lore. Visiting the island of Kauai is like a journey back in time, back to the beginning of the main Hawaiian chain. It takes several days to absorb the diverse natural surroundings and beauty that takes on so many shapes, be it rain forests, arid black sand beaches, towering cliffs, and unpredictable seas that deeply blue and magnificent.
The Island of Kauai is often divided into six distinct areas, all offering a plethora of sights, sounds, culinary delights, and luxurious accommodations. East Kauai, often referred to as the Coconut Coast, is the coolest area on the island with average temperatures at 70F, and moderate rainfall of 45-60 inches. The southern side of Kauai's is warm, dry, and generally arid averaging about 35-40 inches of rain a year. The average temperature is 78F, but don't be surprised if temps get into the high 80's or even 90's in this region. Though far from the popular North Shore and scarcely populated, the South side has a lot to offer. The biggest attractions here are the perfect beaches around the Poipu area and Spouting Horn.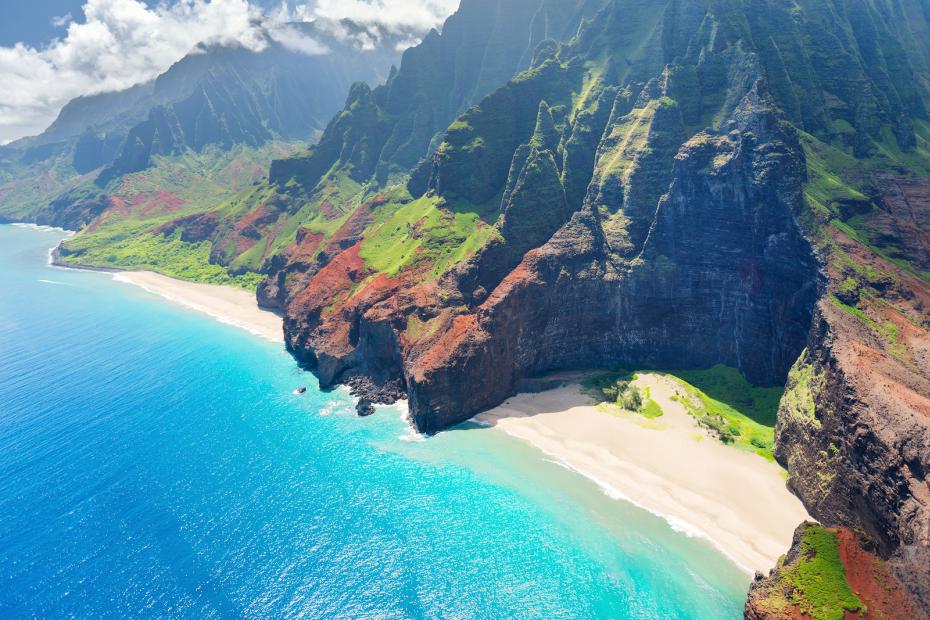 Wonderful Resorts
The Poipu area stretches around Makahuena Point and is a popular tourist destination, filled with hotels, condos, resorts, shopping, and vacation rentals, and is the location for Marriott's Waiohai Beach Club, and also to the east, Marriott's Kauai Beach Club.
As on all the Hawaiian Islands, this region is typically known as the famous "North Shore." The North Shore has a mild average temperature in the mid to low 70's, but much of it receives a lot more rain – up to 120 inches a year in some places. One of the most popular resort areas is also located on the north shore of Kauai's, Princeville. Princeville is a large and popular resort area overlooking the cliffs of Hanalei and Hanalei Bay with everything you could ever need to make the perfect vacation. The well-known Westin Princeville Ocean Resort Villas is located here. The locals call this area the "Beverly Hills" of Kauai, with very expensive shops, restaurants, and magnificent homes.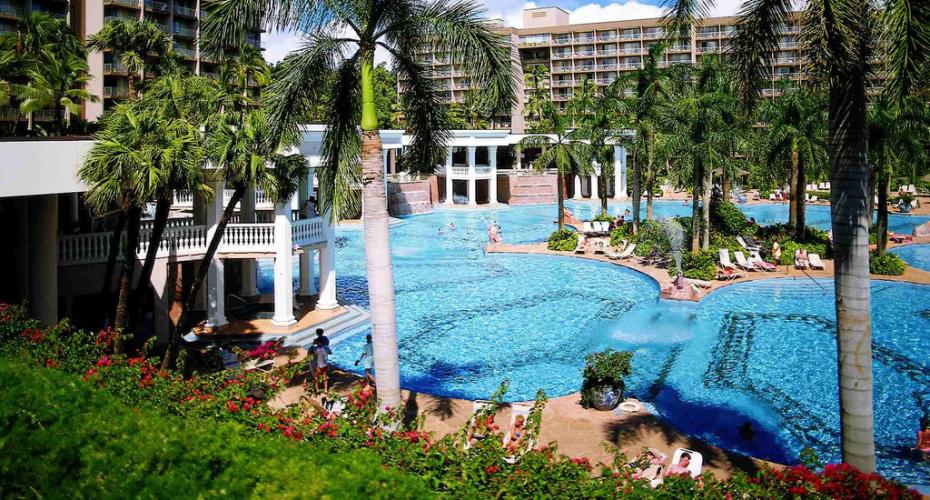 When it comes to scenic areas, Na Pali may very well be the top on the list here in Hawaii. Miles of rugged coastline more beautiful than anything imagined, it truly feels like another world. So whether you fly over it, hike it, or take a boat around the edges of it… Na Pali is something that must be experienced. Na Pali is the location of many movies such "Raiders of the Lost Ark", the "Thorn Birds", and "South Pacific". It stretches all the way from the North Coast, ending at Polihale Beach bordering West Kauai. In the fall, waves can exceed 50 feet, contributing to the rugged terrain that is breathtaking.
The famous West Kauai region, because of Waimea Canyon, which Mark Twain called, "The Grand Canyon of the Pacific." is indeed a beautiful sight to behold. A hikers dream, offering dozens of trails ranging from the most challenging to quite easy. You can hike down into Waimea Canyon (all the way to the Waimea River), hike behind Kalalau Valley in the Alakai Swamp (the world's highest swamp), or head out on a trail to one of the back rims of a Na Pali valley.
The elevation of Northwest Kauai is significantly higher than that of all other Kauai regions and areas. While starting near sea level in Waimea town, highway 550 climbs to nearly 4,200 feet by the end of the highway at Pu'u o Kila overlook. Bring a jacket as it gets pretty chilly!
Kauai's Beaches and Water Sports
Framed by warm turquoise waters, black sand, and swaying green palms there's something about Kauai's beaches that you won't experience elsewhere. From sunbathing to surfing, snorkeling or scuba-diving amid the island's gorgeous reefs, Kauai's beaches and waters provide something for everyone! The popular beaches are on the south side because of the warmer, dry, climate, and west (by boat), and keep your eye out for the whales!
Outdoor Adventures, Golf, and Sightseeing in Kauai
Kauai's stunning natural landscapes and rugged terrain draws travelers into returning year after year. Native Hawaiians and locals deeply value the concept of "malama aina," or, to care for the land. Whether hiking the canyons or the mountain tops, by helicopter, plane, boat, or kayak, or even a horse, it is hard to believe that so many diverse sights can be seen on such a small island. And if you are in the mood for a picturesque golf experience, you have come to the right place.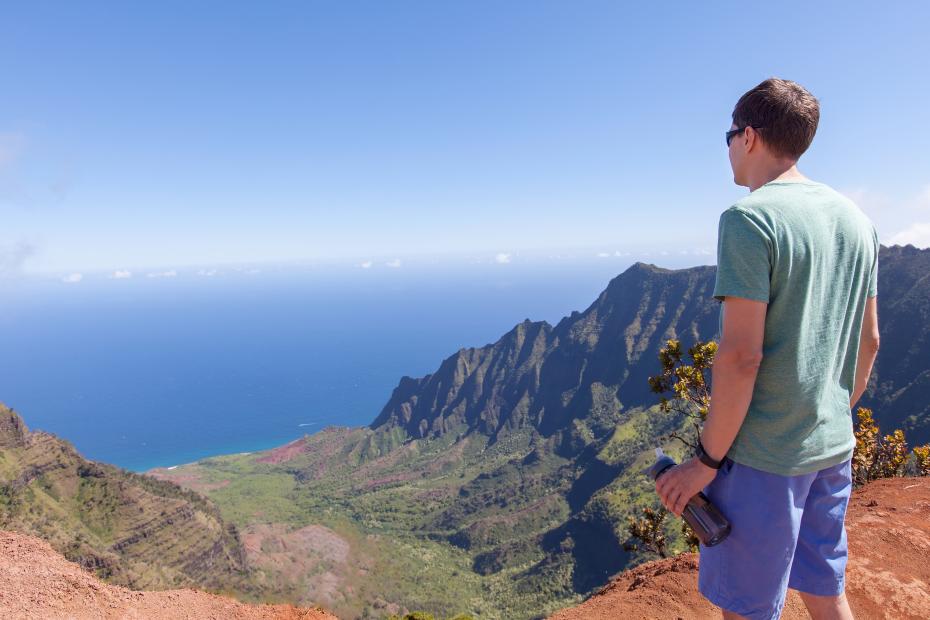 Dining in Kauai
Dining in Kauai is as varied as its number of things to do. Like most of the popular islands of Hawaii you'll find restaurants that offer cuisine from all types of cultures. Of course, there's an abundance of restaurants serving native Hawaiian cuisine; but you'll also find Chinese, Japanese, Thai, Mediterranean, American, French, Italian, and much more. Many meals are served al-fresco, to be enjoyed alongside warm breezes and gently rolling waves.
With so many reasons to return year after year, it makes sense to buy Kauai timeshare and save thousands on accommodations while securing annual or biennial vacations on this island paradise.
Save Thousands with Timeshare Resales
Purchasing Hawaii timeshare can be a great investment – you'll secure long-term accommodations at a fraction of what you might spend on similar hotel lodgings on an annual or biennial basis. You'll also lock in current market-rates, protecting you from real-estate inflation as you continue to enjoy your Kauai vacation property for years to come.
If you're considering Kauai timeshare, don't shell out thousands of extra dollars to resorts. Buy your Kauai timeshare on the resale market to save up to 60% off the resort prices. When resorts sell timeshare (especially in highly-desirable locations like Kauai), the price is often inflated to generate a massive profit. Purchasing from a licensed timeshare broker, on the other hand, will allow you to save thousands, and bypass the aggressive sales techniques that many resorts employ when selling timeshare.
Choose Timeshare Broker Sales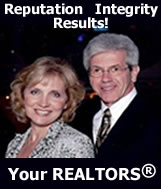 At Timeshare Broker Sales, we'll help you find Kauai timeshare resales at major hospitality names like Marriott Vacations Club, and Westin Vacation Club for a fraction of what you might spend purchasing direct.
If you're interested in purchasing a Kauai timeshare resale, contact us today. We can help you save thousands on the purchase of your vacation property, while helping to ensure the buying process is as simple, and safe as possible. We believe in hands-on, personalized service, always taking buyer questions and helping clients understand timeshare basics so they can make an informed decision.
Finally, if you're not ready to buy timeshare but would still like to experience the resort-lifestyle on a budget, consider a timeshare rental.
A Name You Can Trust
Timeshare Broker Sales is a licensed REALTOR® and a BBB Accredited Business. We are Maui Island timeshare resale specialists. Our licensed agents have insider knowledge regarding program intricacies, specific-resort information and exchange opportunities that our clients find invaluable when deciding which vacation property to purchase. Our extensive knowledge of timeshare sales helps you find the best rates on Maui timeshare resales.
Contact us today Toll Free at (800) 985-9946 and see what our clients are raving about. There is a true difference in the personalized service we provide! Let us help you buy that perfect Kauai timeshare, and see how much you can save.