Return to Paradise on an Annual or Biennial basis with a Timeshare Resale at King's Land by HGVC
The turquoise waters and ancient volcanoes of the Big Island's Kohala Coast make the perfect backdrop for King's Land by Hilton Grand Vacations Club. This lavishly appointed vacation property boasts ideal location just steps from some of Hawaii's most beautiful beaches. Onsite, lush tropical gardens and an unrivaled pool and recreation area make this timeshare resort an unforgettable vacation destination.

Call Diane Today!
Diane Nadeau, Broker/Owner of Timeshare Broker Sales, is an Authorized Resale Broker, and Top Producer, for Hilton Grand Vacations Club (HGVC) resales. Over the years, customers have come to rely on her for product knowledge, integrity, and professionalism. So, whether you are new to Hilton Grand Vacations, or a current owner, take the advice of many satisfied buyers and sellers… "Call Diane! She'll take care of it!"

Toll Free: 1-800-985-9946 | International: 001-813-341-3200
HGVC Kingsland
Nestled amid real lava rocks and bubbling waterfalls, the resort's deluxe recreation area includes: a lazy river pool, an adult pool, a family pool, a sand-bottomed kid's pool, four whirlpool spas, two water-slides, a sand volleyball court and a fully-equipped indoor fitness center. Also onsite, you'll find the new Kings' Bistro – an open-air dining facility serving enticing locally-inspired cuisine.
Owners of Kings' Land at HGVC timeshares also enjoy complimentary access and charge privileges to the abundant facilities and amenities of the nearby Hilton Waikoloa Village hotel, including an enticing array of restaurants, boutiques, beaches and water recreation.
True Hawaiian Paradise
Nearby, you're privy to an array of outdoor activities, perfect for basking in the sun-drenched paradise that is Hawaii. Take in a birds-eye view of the island with a helicopter tour or climb to the highest peak of an ancient volcano; whatever your vacation fancy, a timeshare resale at Kings Land by HGVC means you and your family will always find a unique and enjoyable way to experience the Big Island, without breaking the bank.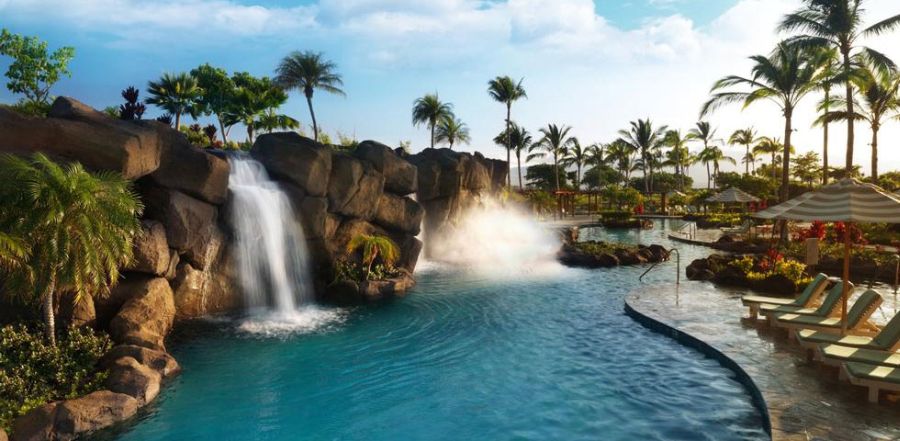 When you're ready for excitement of a different sort, you'll be pleased to find an array of dining, shopping and world class entertainment at the Kings' Shops and the Queens MarketPlace, just steps from the resort. When it's finally time to retire, you'll have the comfort of knowing there's room for everyone.
This spacious vacation property in the heart of Hawaii's Kohala Coast can be yours for thousands less than you'd pay retail when you buy timeshare with the knowledgeable and reputable timeshare brokers at Timeshare Broker Sales.
For more information about this great vacation ownership opportunity, or to learn more about Hilton timeshares in Hawaii, please contact us today.
Travel the World for Less
A timeshare allows you and your family the flexibility to bask on the beaches of Hawaii again and again, or to travel the globe, exploring a new locale every year. Like all Hilton Grand Vacations Club timeshares, Kings Land by HGVC is a Resort Condominiums International (RCI) affiliated resort, offering members ultimate travel flexibility by affording owners the option to trade their timeshare week at their "home resort" for time at one of thousands of affiliated resorts worldwide.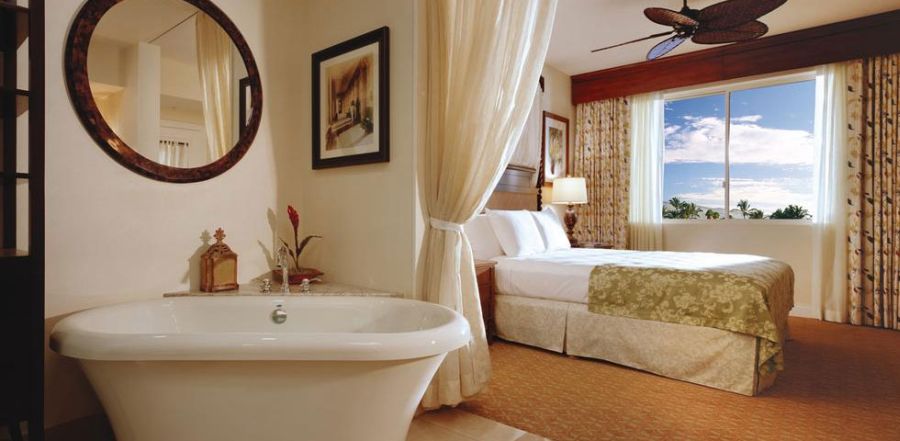 With RCI, the world's leading timeshare exchange company; your Hawaii timeshare can transport you to one of more than 5,000 resorts in some of the world's most highly-desirable locations. A Hilton timeshare resale opens up a world of vacation possibilities for a fraction of the cost of buying retail.
Save Thousands with Timeshare Broker Sales
Timeshare Broker Sales is a licensed REALTOR® and a BBB Accredited Business specializing in timeshare resales and rentals. Most importantly, we are a name you can trust. Our hands-on approach, extensive experience and genuine passion for the industry will help you save thousands (up to 70%) off resort developer prices when you buy timeshare resale.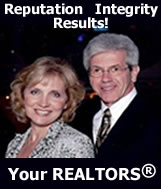 You no doubt have some questions about buying timeshare. Check out our buyer FAQ and please feel free to give one of our courteous timeshare resale specialists a call, any time. Call toll free (800) 985-9946 now to speak with one of our licensed and professional timeshare brokers, we'll walk you through some timeshare basics and help you determine the best course of action for purchasing your vacation property.
Timeshare Broker Sales is a specialist for HGVC Timeshare Resales; meaning our brokers have insider knowledge and valuable relationships that afford us the ability to secure you with the best possible deal on Hilton timeshare resales and rentals. Browse our inventory of Hilton timeshares for sale or timeshare rentals today; then let us help you save thousands on the purchase of your Hilton timeshare.
Need to sell timeshare at HGVC? Our knowledgeable team of experts can help you through every step of the process. We've helped thousands of owners sell Hilton timeshare safely and effectively; and will always take the time to answer any of your timeshare selling questions.
Best of all, with Timeshare Broker Sales, there are never any Upfront Fees to list your Hilton timeshare for sale. Call toll free (800) 985-9946 today for more information on buying, selling or renting Hilton timeshare.
Amenities
On-Site Amenities Pool
Golf
Exercise Equipment
Whirlpool/Hot Tub
Handicapped Accessible
Elevator
Laundry
Unit Amenities
Telephone (All Units)
Kitchen (All Units, Full)
Air Conditioning (All Units)
Carpet (All Units)
Washer/Dryer (All Units)
Dishwasher (All Units)
Microwave (All Units)
Other Amenities
Beach (1.0 miles)
Windsurfing (1.0 miles)
Scuba Diving (1.0 miles)
Boating (1.0 miles)
Fishing (22.0 miles)
Tennis (Nearby)
Spa (Nearby)
Live Entertainment (Nearby)
Auto Rental (Nearby)
Grocery (1.0 miles)
Medical Facility (21.0 miles)
Restaurant (Nearby)
Shopping (1.0 miles)